Gabriel Group provides solutions for foreign businesses in China.
Gabriel Group is a group of two companies(Aoluola International Trade Limited and  Sanya Gabriel Import and Export Trade Co., Ltd).
Owners of Aoluola International Trade Limited  and  Sanya Gabriel Import and Export Trade Co., Ltd  are Mr. Josip Glusac and his wife Mrs. XiaoBo Liu.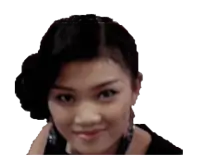 Xiaobo Liu
Founder and CEO
Sanya Gabriel Import and Export Trade Co., Ltd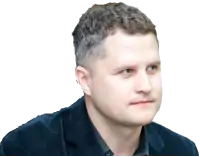 Josip Glusac
Founder and CEO
Aoluola International Trade Limited
Sanya Gabriel import and export trade Co., Ltd

Room 602, Unit 3, Building A, Sanya Yinlong Commercial and Residential Building, Yuya Avenue, Jiyang, Jiyang District, Sanya City, Hainan Province

Aoluola International Trade Limited

RM 907, 9F, WOON LEE COMMERCIAL BUILDING NO. 7-9 AUSTIN AVENUE, TSIM SHA TSUI, KOWLOON, HONG KONG  
Mr. Glusac has a master's degree in Economics with a Master's thesis "How to lobby in PR China".
Today, Mr. Glusac lives and works in China, where he has set up his family since 2009.
Recognizing the need for quality products to be found and shipped reliably from China, Mr. Glusac launched his first company in 2011 Guangzhou Gabriel Import and Export Trade Co., Ltd. as China sourcing agent. 
Since 2013 Gabriel Group is partner of www.uvozizkine.com
www.uvozizkine.com is leading website for importers from China in countries: Croatia, Serbia, Bosnia and Herzegovina and Montenegro.
In 2020, Gabriel Group became the owner of www.uvozizkine.com.
In 2017, Mr. Josip Glusac and his wife, Ms. XiaoBo Liu, founded the sister company Aoluola International Trade Limited (Hong Kong) to extend business needs to wider markets.
On June 1, 2020, Chinese authorities released the Overall Plan for the Construction of Hainan Free Trade Port ("the Masterplan"), a large-scale plan to transform the entire island province into a free trade port (FTP) – making it the largest special economic zone in China. The overarching theme of the plan is to liberalize the cross border flows of trade, investment, capital, personnel, transport, and data, to be regional competitors of Hong Kong and Singapore.
Knowing this, in 2019 we moved our operations from Guangzhou to Hainan, city of Sanya, establishing Sanya Gabriel Import & Export Trade Co., LTD.
Gabriel Group business Scope:
Licensed items:
import and export of goods;
technology import and export;
third-class medical equipment business;
food business;
food import and export;
alcohol business (items subject to approval in accordance with the law, business activities can only be carried out after approval by relevant departments)
Projects:
sales of hygiene products and disposable medical products;
international cargo transportation agency;
domestic trade agency;
cosmetics retail;
jewelry wholesale;
arts and crafts and collectibles wholesale (except ivory and its products);
information consulting services (not including licenses) Information consulting services);
advertising design and agency;
advertising production;
advertising publishing (non-radio, television, newspaper publishing unit);
automobile sales;
Sales of the first type of medical devices;
sales of the second type of medical devices (except for licensed businesses, they can independently operate items that are not prohibited or restricted by laws and regulations)
Export from China
We are providing our customers One-Stop Solution for Sourcing Products from China.
Our focus is:
Agriculture & Food,
Apparel,
Textiles & Accessories,
Auto & Transportation,
Bags, Shoes & Accessories,
Electronics,
Electrical Equipment,
Components & Telecoms,
Gifts,
Sports & Toys,
Health & Beauty,
Home,
Lights & Construction,
Machinery,
Industrial Parts & Tools,
Metallurgy and Packaging,
Advertising & Office.
Today, our main buyers come from Croatia, Serbia, Bosnia and Herzegovina and Montenegro, as well as from all other European countries, including the US and the UK.
Import in China
On the other hand, we are importers and distributors of quality wines from Croatia. We believe we can also help you with the sale of your goods in China.
Our main goals are:
To make easier communication and faster service between customers and producers,
To decrease the possibility of mistakes,
To give them the best quality with the competitive prices,
To do product inspection and secure customers' investments,
To decrease production costs and improve our life quality.
We are doing on creativity and invention, ecology, automation, speed, and high quality of service and products.